4 Essential Benefits of Roller Blinds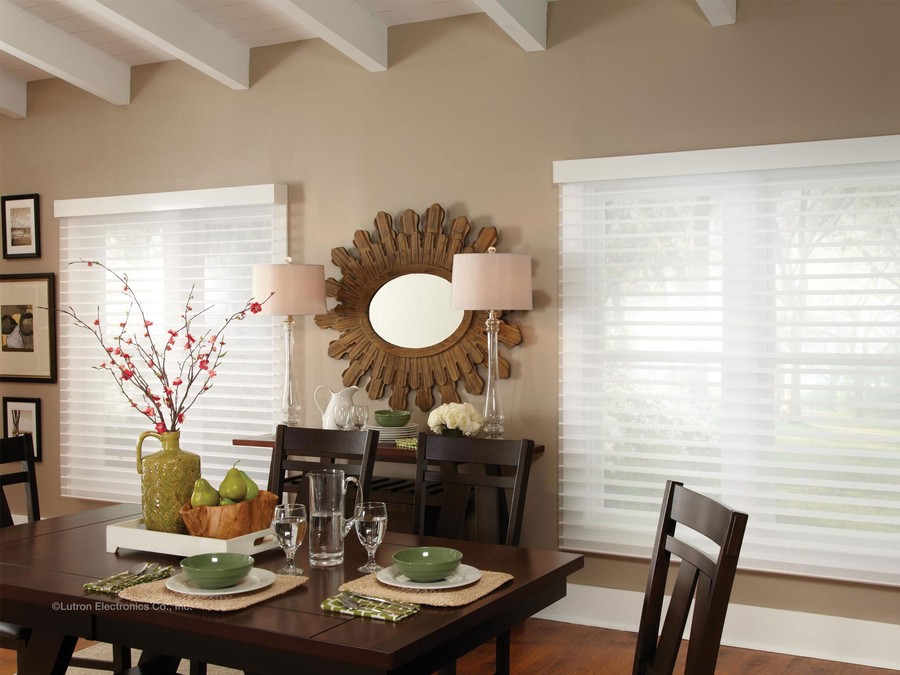 Enjoy the perks of Lutron blinds in your luxury home
Motorized window treatments are an essential part of luxury homes. After all, what could be better than controlling blinds and shades with the tap of a button or icon? In addition, today's high-end models can instantly upgrade the aesthetics and functionality of your entire living space.
While many brands offer automated blinds befitting smart spaces, nothing beats the quality and consistency brought by Lutron. Read on to discover the top four benefits of adding Lutron's roller blinds and shades in your Seattle, WA, home.
SEE ALSO: The Next Generation of Shading Control
1. Simplified Use
Lutron's automated blinds are unlike any other brand when it comes to ease of use. Even though they are sophisticated technologies, you don't need to be tech-savvy to operate them. Use a remote control device, wall-mounted touchpads, or an app on a mobile device. A single button press lowers and raises the motorized window treatments. No need to get out of your seat to do it! You can also schedule the automated blinds to open and close at your convenience.
2. Unmatched Aesthetics
Besides offering a conveniently controlled shading system, Lutron also keeps the aesthetics of the window treatments in mind. Just like anew paint color, home decor, flooring, and furniture change the appearance of a room, so do window treatments. Complement your design motif or make it even more unique.
Lutron allows you to pick from a wide array of colors, styles, and materials (including matte, sheer, and blackout). It helps you create a beautified space with unmatched aesthetics that blend seamlessly with the home décor.
3. Energy Efficiency
When discussing the features of motorized window treatments, energy efficiency is a top benefit that can't be overlooked. Lutron's automated blinds are vital for reducing your home's energy consumption. They function independently by sensing the natural light and temperature changes in the room.
For instance, the shades close when it gets too hot or bright, allowing your HVAC system to use less energy to cool the room. Similarly, when it gets too cold during winters, the shades open up to allow sunlight to enter, thus utilizing thermal energy to warm a space. Moreover, the blinds utilize natural sunlight during the day, so you can minimize the use of artificial light.
4. Improved Security
Finally, automated blinds can be used as a security solution in luxury homes. By scheduling or remotely controlling the shades via the Lutron app, you can open or close the blinds at various times, even when you're not home. It makes it seem like you are home, thus keeping burglars and intruders at bay.
Elite Automation is a certified dealer of Lutron and has helped many homeowners add motorized window treatments to their homes. Call 800-347-0295 or reach out by filling out an easy online contact form to start your project. We can't wait to work with you!
Stay Informed
When you subscribe to the blog, we will send you an e-mail when there are new updates on the site so you wouldn't miss them.