What's Trending in Home AV Installation?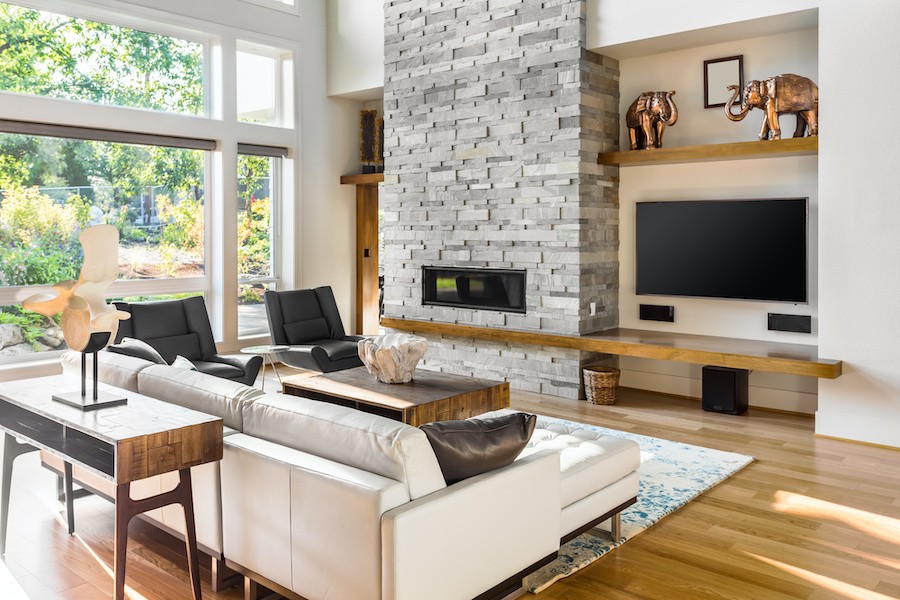 Advancing Technology Adds a Cool Factor to Everyday Living
The modern luxury home is changing. Not only do homeowners anticipate high-end finishes and well-planned decor, but a futuristic technology component is now a must-have. For example, homeowners want to have lights that dim with a voice command, window shades that automatically open and close, home security systems that alert them of unexpected activity, and, of course, a place to enjoy hours of entertainment.
Continue reading to explore some of the latest trends in home AV installation in the Seattle, WA, area.
SEE ALSO: What a Discreet Sound System Can Bring to Your Home
Custom Solutions
Being unique is nothing new in the luxury homebuyer market, but designing a home's technology around your lifestyle is a growing trend. Whether that means creating personalized smart home scenes, hiding electronic components in specialized cabinets, or tailoring whole-home audio systems to provide music in all of the right moments, home AV installations are becoming anything but standard. 
How would you customize technology to fit your daily lifestyle?
Multi-Room Entertainment
Whole-home audio and video functionality is another growing trend in the luxury home market. Homeowners want to enjoy their favorite movies, TV shows, and music from anywhere in their homes. Controlled by a straightforward application or smart system remote, whole-home audio and video make it all possible. It's essential entertainment on demand, and we love it!
Wireless Systems
When you enter a luxury home, the last thing you'd expect to see are wires everywhere. However, wireless systems are the AV trend growing in homes and becoming more widely available across products. Wireless means portable, flexible, and connected devices, which many homeowners find appealing. And with the expansion of Wi-Fi 6 and Wi-Fi 6E, homeowners can rely on more reliable wireless services to power their growing number of devices.

Home Theaters
Who wants to wait in lines, fight crowds, and step in something sticky at the local cinema when you can enjoy a high-definition, immersive cinematic experience from the comfort of your home? More and more homeowners are discovering the joy of a professionally installed home theater to satisfy their entertainment needs. These rooms can be used for movies, video gaming, or listening to music. But, no matter how you choose to use a home theater, the best part is you can enjoy the show at home in your comfy pajamas.
Automation
Living a simpler lifestyle is possible when you add automation to your daily activities. Scheduling the coffee maker is one thing, but timing your lights to brighten as your morning alarm sounds is another level of cool. Using automated features to regulate the climate of your home, open and close motorized blinds, and play quiet music on the patio add new comfort and ease to your daily life. Homeowners find they worry less when things happen automatically. For instance, you'd no longer be awake at night wondering if you locked the front door when it happens automatically every night at 9 p.m. 

Are you ready to take easy living to the next level in your Seattle, WA, home? Contact our AV installation experts at Elite Automation for more information about living a luxurious lifestyle with technology.
Stay Informed
When you subscribe to the blog, we will send you an e-mail when there are new updates on the site so you wouldn't miss them.