A Whole-Home AV System Offers Immersive Sound and Video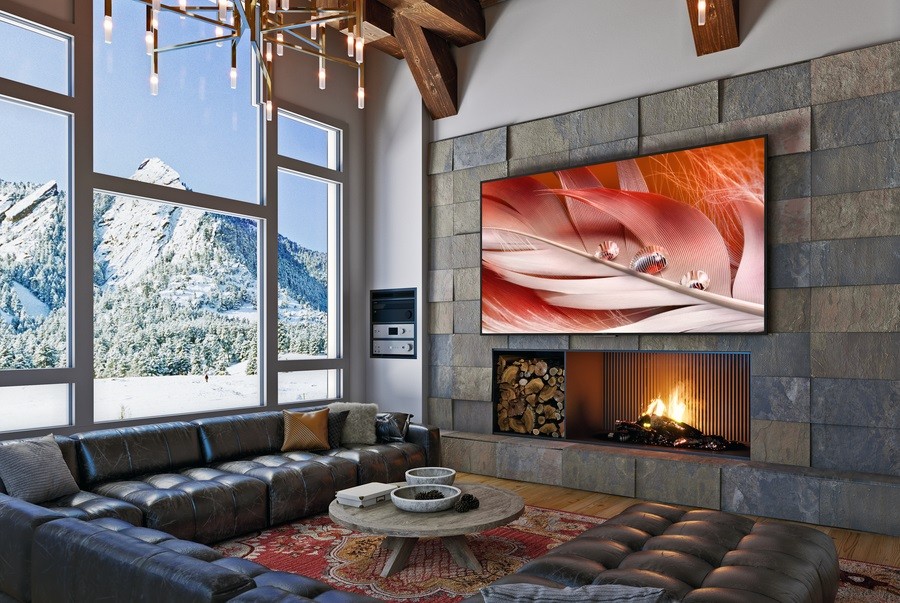 Why Settle for AV in Just One Room? Enjoy Audio and Video throughout Your Entire Home!
As many of you know, a smart home provides unrivaled ease of living. It offers one-touch control and automation for lighting, shades, climate, entertainment, security, and more. But, with all it offers, you may wonder where to start. Some of our clients jump into home automation full force, integrating all its incredible features and functionalities. Others appreciate the scalable opportunities and start with one system, adding on as their needs and family changes. 
One of our clients' favorites, and where many begin, is an audio-video integration system. A whole-home AV system offers unparalleled entertainment that's effortless to control. Let's explore its many features and how the system is transforming homes in Kirkland, WA, and the surrounding areas.
SEE ALSO: 3 Ways Your Home Benefits from Architectural Lighting
The Current State of Audio-Video Technology
As we add more AV equipment, our homes can start looking like entertainment meccas instead of the space to regenerate, relax, and enjoy ourselves with family and friends. Turntables, TVs, AV receivers, music streaming servers, cable and Apple TV boxes, Blu-ray players, and more begin to line our walls, as well as all the remotes that control them. 
The Changing AV Landscape
Today's sleek whole-home AV systems change all of that. First, all your audio-video sources are stored and hidden in a centralized location, neatly housed on an equipment rack in a closet or basement. Then, audio and video signals are distributed to 4K HDR TVs, projectors, and high-performance speakers, delivering immersive entertainment whether you're in the kitchen, living room, home theater, or out on the lanai.
The audio for this remarkable system comes from architectural in-wall and in-ceiling speakers that deliver high-fidelity sound as the artist intended while retaining your home's aesthetics. In your outdoor area, satellite speakers that appear as landscape lights engulf the outdoors in a blanket of sound. 
A whole-home or distributed AV system gives you simple access to your favorite movies, music, and shows, offering perfectly synced audio and video in every room. Enjoy Sunday's game in the living room, grab a cold drink, and then head out to your patio and outdoor TV without missing a play. Stream your favorite playlist throughout your whole home or in just one room. 
An Integrated System
When integrated into a Control4 home automation platform, you enjoy one-touch command of your entire system. Choose the room and audio or video source on a touchscreen, in-wall keypad, remote, or mobile device, and experience high-performance sound and images in an instant. One family member may enjoy their afternoon podcast in the office, while another listens to their favorite opera in the den. At the same time, the kids are rocking out by the pool or enthralled in the latest video game. And it's all derived from one system that's effortless to control.
At Elite Automation, we provide high-performance, tailored, smart technology solutions that enhance our clients' daily lives. To learn more about the latest audio-video integrations or to schedule a complimentary consultation, contact Elite Automation today.
Stay Informed
When you subscribe to the blog, we will send you an e-mail when there are new updates on the site so you wouldn't miss them.